Bridges Galore Trip
Time: 4-5 Hours
The directions for this trip are complicated: Start in El Dorado Hills, make way to Pilot Hill by way of Salmon Falls Road (see top map), take Hwy 49 to Auburn, make a right on Lincoln Way, and turn right onto Foresthill Road. Once in Foresthill, make a left onto Gold Street, and then a slight left onto Yankee Jims Road. Continue for a while and keep going when the asphalt runs out. You will descend some tight switchbacks. After this, you will find yourself at an intersection. The sign that was once there was gone last time we checked, so you will have to pay attention to whether you just went down switchbacks. There will be a tight turn to get on the road to the right , and a 90 degree turn to stay on Yankee Jims. Make the right turn, and you will be on Shirttail Canyon Road (see middle map). Continue on this pretty canyon route until Shirttail Canyon dead-ends into a paved road. Hang a right. A short time later, turn left (the road splits in two, so go left, and then merge onto Big Dipper Road). Then, turn left onto Iowa Hill Road. When you reach the American River, park in the lot to the left if you wish to visit the important pedestrian attraction here, which will be described later. Afterward, continue on Iowa Hill until you come to Grand View Way. Turn left, and then turn right onto Tree Farm Road. Follow the signs to stay on Tree Farm. The local homeowners, since Tree Farm is private, have installed their own signs that guide you very well along the route of Tree Farm Road. You will come to Yankee Jims Road. Turn left onto it. Go all the way through to Foresthill. Once there, merge into Gold Street, and then turn right onto Foresthill Road. Go a short way to Ponderosa Way and turn right. Stay on Ponderosa Way the whole way through. When you come out near I-80 west of Weimar, the end of the tour, you will be faced with an opportunity. We do not know where you live, so we cannot guide you to your house. So now you can create your own route to get home!
The only requirement for this tour is 4-wheel drive if there has been recent precipitation. However, if the road is dry, we are fairly sure that this trip can be driven by pretty much any vehicle. On this trip you will encounter some bumps, especially on Ponderosa Way, but they are minor.
This trip is loaded with bridges (thus the name) so we will simply tell all their names (because giving the statistics would be too much to write for us and too much for you to read) and you can view pictures of them below. There are also many amazing views from these roads. By the way, the pedestrian attraction we spoke of is the Old Iowa Hill Bridge. Iowa Hill Road used to cross the North Fork American River on that bridge until it was bypassed by the New Iowa Hill Bridge. However, when car traffic was diverted from the Old I. H. Bridge, instead of it being demolished or abandoned, it was kept open as a footbridge. If you park in the Mineral Bar Campground Parking Lot, you can walk over the Old Iowa Hill Bridge, free of charge. Another pedestrian bridge is the Mountain Quarries Railroad Bridge. Visible from the Route 49-193 Bridge, it has a rich history and is a little way down a trail from the 49-193 Bridge.
These are the bridges in order: Salmon Falls Bridge, Highway 49-193 Bridge, Mountain Quarries Railroad Bridge, the huge Foresthill Bridge, Shirttail Canyon Bridge, Old Iowa Hill Bridge, New Iowa Hill Bridge, Yankee Jims Bridge, Ponderosa Way Bridge, and Jefferson Creek Bridge.
Powered by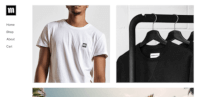 Create your own unique website with customizable templates.